A normal socket outlet with surprising technology!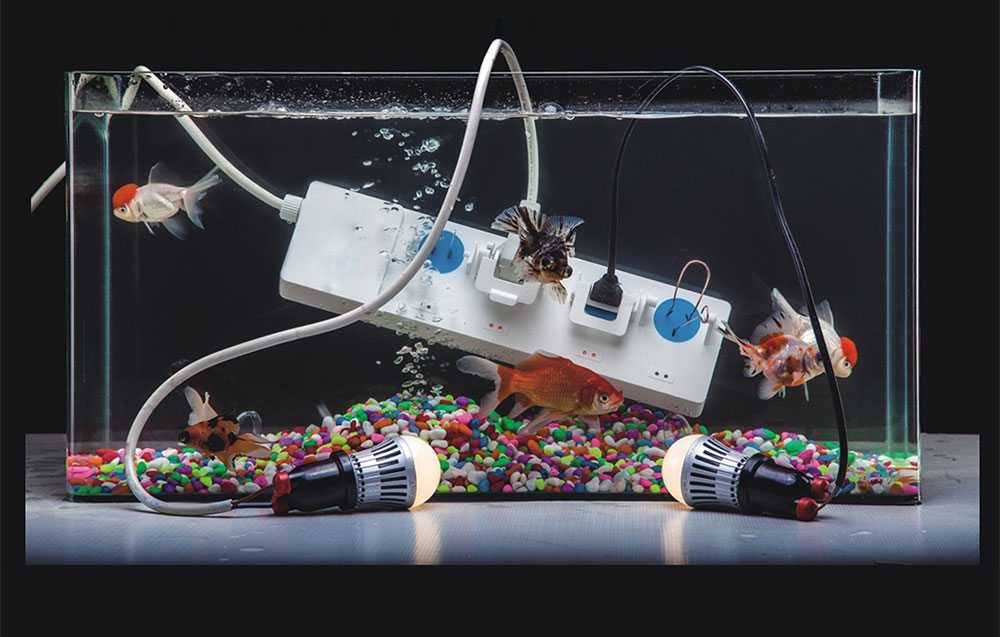 It is a waterproof mechanism, with a completely standard appearance and without protective covers. Its innovative technology provides total safety of use in the presence of water, without the danger of electric shock or short circuit.
The exclusive waterproof technology keeps liquids away from live areas, avoiding any risk of electrical accidents for the user!
The exclusive internal design of the mechanism protects it from the intrusion of all kinds of elements and eliminates the risk of electrocution for people. It only provides current through a standard connection, but does not supply voltage when any other type of object is inserted (clips, tweezers, any type of tool...).
The patented technology incorporated in the mechanism protects people from the danger of electric shock even if elements other than a standard connector are accidentally touched in contact with the equipment.
Avoid risks of electrical accident!
The design and innovation that it incorporates protects children from the risk of an electrical accident due to the possibility that they may come into contact or introduce some type of object into the mechanism.
A 'childproof' socket!
Its special characteristics make it an ideal solution for installation in damp areas of the home (bathrooms, kitchen) or outside of it, as well as places where you want to eliminate 100% the risk of electrical accidents (schools , centers with a large number of people, aquatic facilities, etc.)
Wide variety of applications in housing and in a variety of sectors.
Must be seen to be believed! – An exclusive product, not yet marketed in Europe.
An innovative product
Incorporating eight patents worldwide
Guarantees maximum safety for people
Waterproof.
Avoid any possibility of electrical accident.
Some attributes without competition in the market
The company
A company specialized in LED lighting systems, its main market being the public transport sector
Extensive experience in offering customized solutions to customer needs
Among its clients are some of the main manufacturers of railway rolling stock
Technical project office based in China (Shenzhen)
Commercially associated with some of the main manufacturers of lighting and electrical equipment