AZUMA – BIOSPHERE FLUX & FAINSA UK SOCKET AND USB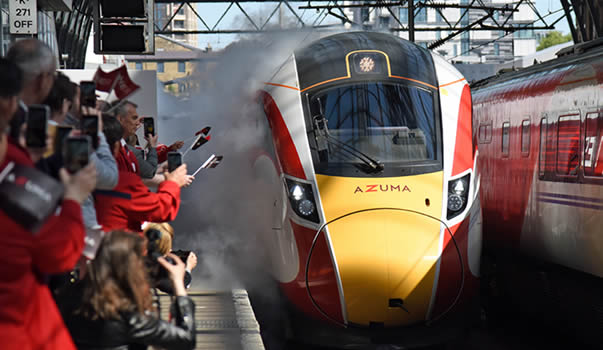 What is the Azuma?
Azuma brings more space for extra comfort, faster free Wi-Fi and plug sockets at every seat and with more seats in Standard we've added more great value fares. But Azuma is more than new trains – this is about us transforming train travel for everyone.
Azuma means "east" in Japanese. New trains use Japanese bullet train technology, built by Hitachi's UK manufacturing team in County Durham, using parts supplied from the north east.
Biosphere flux has developed EN50155 and EN50121-3-2, USB ports for the most advanced trains in UK. The USB has also passe BT12 certification, to offer the fastest and best quality chargers ever made for a train.
Discover more about this train:
https://www.lner.co.uk/the-east-coast-experience/azuma-trains/azuma-story/
Pau Moreno
Co-founder and Technical Director

The post images