BIOSPHERE FLUX AND COMPIN DELIVERS THE USB CHARGERS FOR THE ALSTOM ICNG PROJECT OF DUTCH RAILWAYS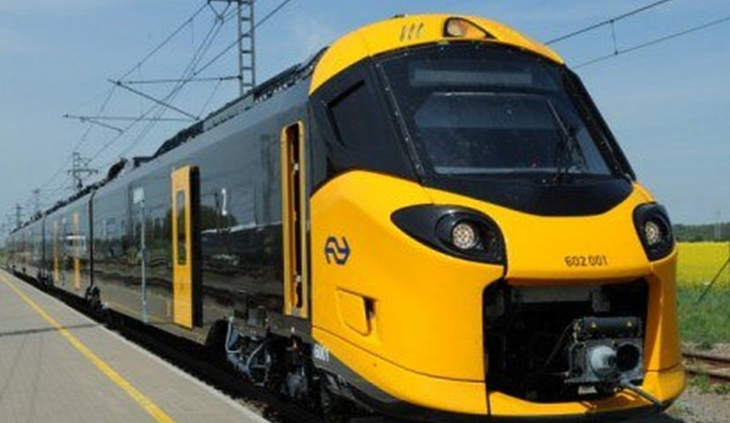 The extra order of the ICNG trains costs 200 million Euros. In 2025 this type of rolling stock will replace the locomotive-hauled ICR trainsets. The latter will be phased out due to the expiration of the lifespan. With introducing the additional ICNG vehicles into service, NS will be able to offer 8,200 extra seats on the high-speed line to Belgium.
The newly ordered trains will be multisystem to be operational on the various types of the electrified routes: the HSL-Zuid high-speed line with 25-kilovolt and 50-hertz alternating current, the Dutch conventional lines with 1.5-kilovolt direct current and the Belgian sections with 3-kilovolt direct current. Moreover, two trainsets from the first batch will be also multisystem.
From Poland to Netherlands
The new bunch is the second order of the ICNG train provided by NS. The first batch of 49 five-car and 30 eight-car units was ordered by the railway operator in July 2016 for 800 million Euros. Based on the Coradia Stream platform, the vehicles are manufactured at the Alstom's facility in Chorzów, Poland. On May NS started the trials of the five-car ICNG train on the Velim railway test circuit in Czechia. The new type will be entered into regular service in the Netherlands in 2021. First, they will run on the Amsterdam – Rotterdam – Breda high-speed line. In 2022 the vehicles will start to serve the Dutch conventional routes and the Hague – Eindhoven corridor.
The USB ports has been designined following the COMPIN and ALSTOM high quality standards. It allows an easy and strong installation unders the seats. An elegant RAL9002 color follows all the interiors design line.

The post images