BIOSPHERE FLUX in association with COMPIN delivers the reading lights for ALSTOM Algeria project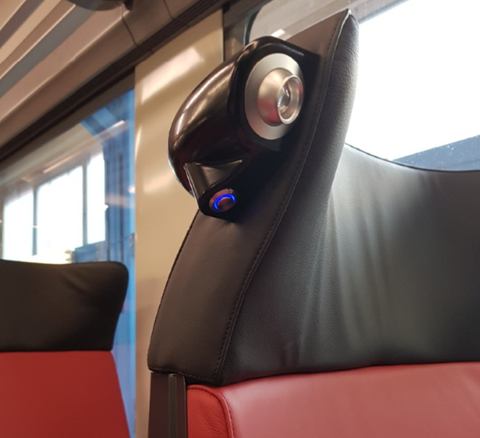 Biosphere Flux has designed an ergonomic reading light with the exclusive "zoomable light" technology for the Compin Algerian seats.
The project has started, trying to adapt the light, to the different possible scenarios that could find any passenger when is trying to read in a train. First of all, it is very important to have a really good uniformity of the light. We don't want to be reading and disturb any other passenger who is seating in front of us, so we want the light to be concentrated in our papers or book.
Regarding to the beam angle, why to spent useless light. Thanks to BSF technology, the light goes exactly where we need it. Using the zoomable technology, it will go just where we want it.
Each module, has its own driver and switch integrated. It has been designed to achieve really small sizes, and to follow COMPIN requirements for the seat:
The reading light follow the standards En50155 and EN50121, and all the materials such the wire EN50306-3-2, and the cables EN50306 connected to the Wago's has been assembled in our Barcelona headquarters following really strict quality process.
The result is an excellent integration of the reading lights into the beautiful COMPIN seats for the Alstom Algerian project.
The post images