Biosphere Flux modernizes FGC's Llobregat-Anoia line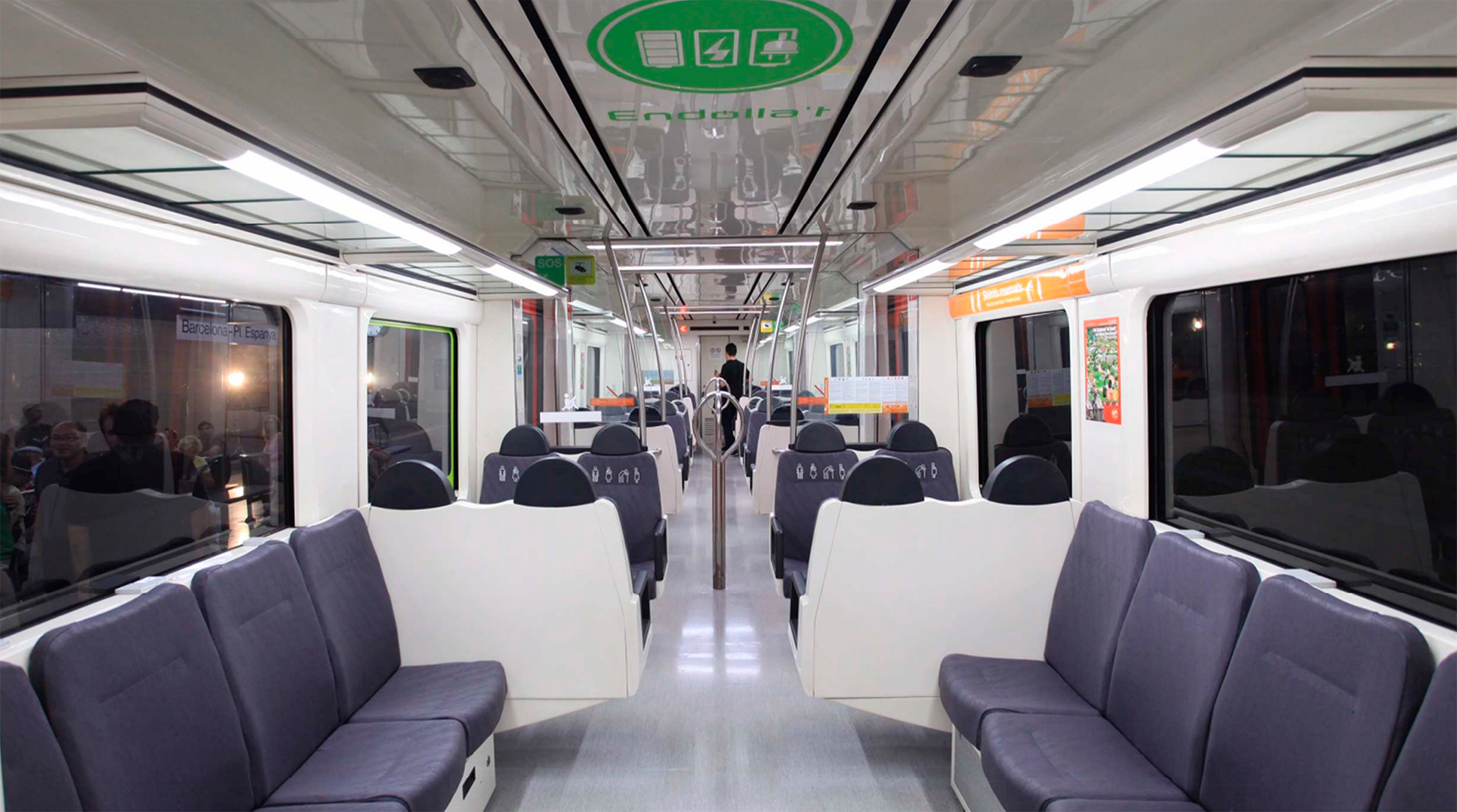 The Minister of Territory and Sustainability, Santi Vila, has presented the renewal of the series 213 train units that serve the Llobregat-Anoia line of the Generalitat de Catalunya (FGC) Railways. The improvement will consist of the replacement of the upholstery, the modification of the interior lighting, the change of image of the sinks and the improvement of the vinyl, both interior and exterior. The 213 series units are only found on the Llobregat-Anoia line. There are a total of 42 units and they will be progressively renewed, from now on, within the FGC maintenance program.
Counselor Santi Vila with the president of FGC, visiting one of the renovated units.
The modification of the interior lighting of cars with new LED luminaires developed by Biosphere Flux with a power factor of 0.92% offers a higher light level (127lm/W), a color rendering of 86Ra, and a reduction in energy consumption with savings which can reach up to 70%.
The Llobregat-Anoia line increases passenger demand by 8.1%
The presentation of the renewal of the 213 series train units coincides with the good result of passenger demand. Specifically, as of June, the Llobregat-Anoia line experienced an increase of 8.1% compared to 2014, with more than 1.8 million passengers.
SOURCE: WWW.BIOSPHEREFLUX.NET