Biosphere Flux S.L. supplies TALGO with the luminaires for the Haramain megaproject, the desert train.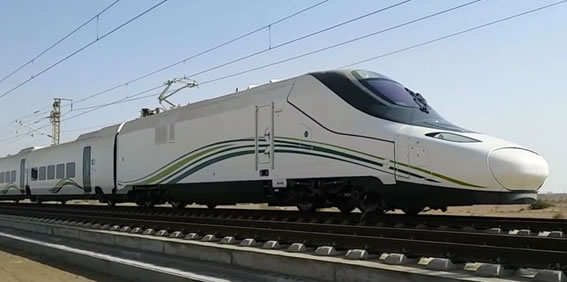 Talgo's high-speed rail project in Saudi Arabia (Haramain) is probably the greatest technological challenge in the history of railways: to supply a fleet of trains capable of running at over 300 km/h in the most hostile environment on the planet. Talgo trains, thanks to their technical and constructive characteristics, can withstand both extreme temperatures and the abrasive effects of desert sand.

Biosphere Flux has been the company selected by Talgo to design and manufacture all the luminaires for this project.




Talgo's exquisite and carefully designed interior design, adapted to the client's needs, provides Haramain passengers with the highest levels of comfort during high-speed travel, thanks to the design and the high quality materials used.

From a technical point of view, the design of all the luminaires was a challenge for our company. The luminaires were designed so that they could be connected to each other, using several input sockets so that maintenance costs could be reduced.




All luminaires are exposed to the severe weather conditions of the Arabian desert with extreme temperatures. With the mission to provide the highest quality all luminaires were certified under EN50155, EN50121-2-3 to ensure long life periods.

The readers used in the project (bsf8311) use our patented focusable system, which allows the passenger to adapt the light beam to the needs of reading.

The high CRI provides a warm illumination of 3300 K throughout the train, which enhances passenger comfort during the journey.