Biosphereflux collaborates in the lighting and loading of the new project for the Compin Fainsa group bus.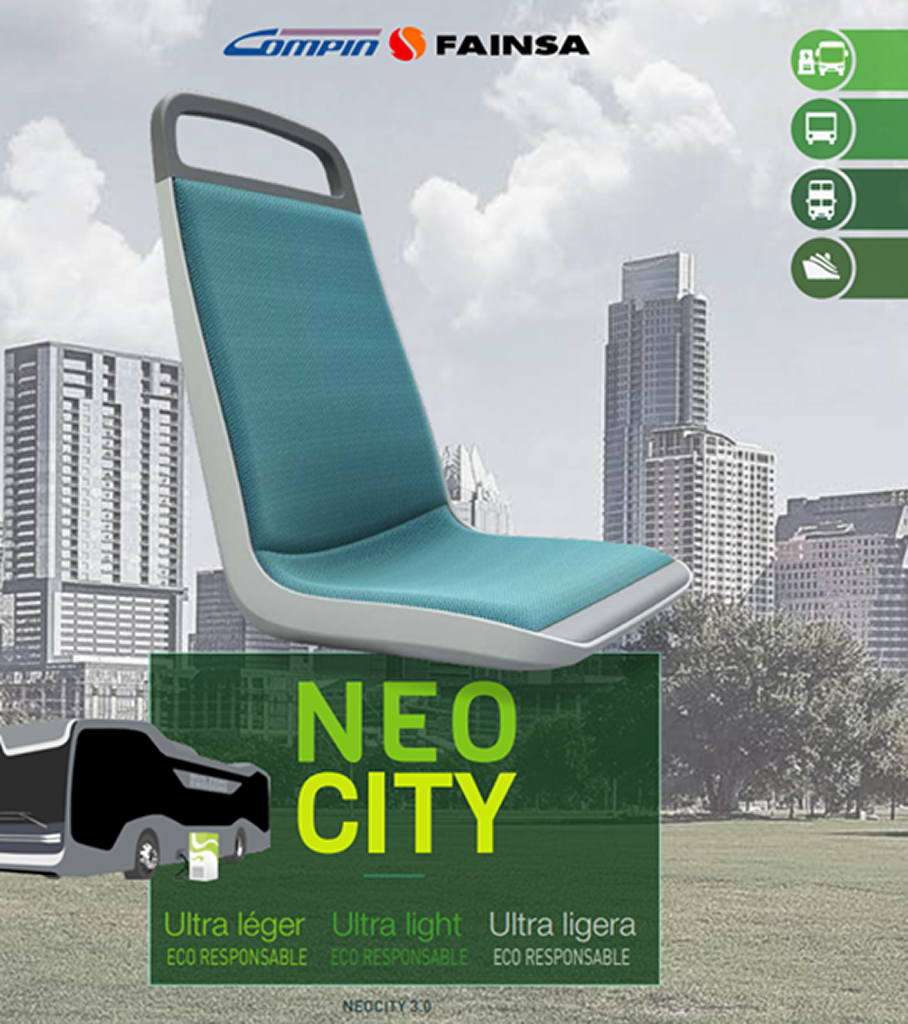 BIOSPHEREFLUX COLLABORATES IN THE LIGHTING AND LOADING OF THE NEW PROJECT FOR THE BUS OF THE COMPIN FAINSA GROUP.
Neocity is an ultralight seat with a harmonious design, innovative and comfortable, designed for the ecological and sustainable city. Very easy to assemble, its modularity and ergonomics allow you to customize it to your liking.
It is fully "customizable", which is why some customers choose it with carefully designed ambient lighting.
There is also the possibility of incorporating a load.
BiosphereFlux collaborates in both, always trying to improve the quality and comfort of the passengers.