CAF AND BIOSPHERE FLUX BEGIN DELIVERIES OF ALL THE LUMINAIRES AND G13 ANTI-VANDALISM CAPS FOR THE MEDELLÍN METRO SYSTEM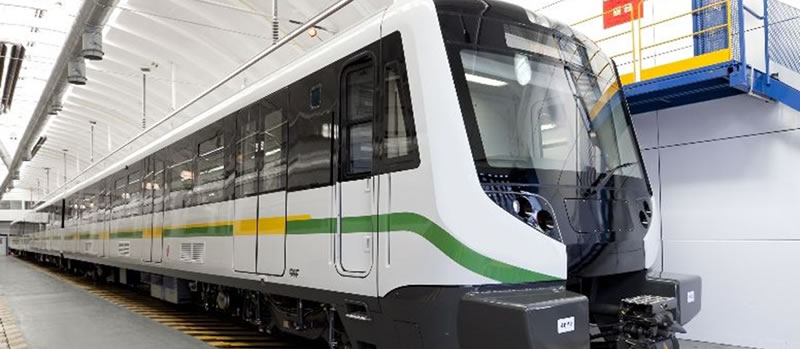 Biosphere Flux and CAF have closed the contract for the remodeling of 100% of the Medellin subway lighting.
The project has included the design of anti-vandal caps, which obstruct any theft of t8 tubes En50155, En50121 and EN45545. Manufactured in aluminium and with high IP.
The project has been developed in a first phase of lighting studies to ensure compliance with regulations and based on energy and light savings.
High rates of light uniformity without glare and high CRI have been prioritized to make the journey very comfortable.
In the passenger lounge, T8 tubes of specific lengths are used for the project, in two voltages, T8 En50155 of 110 VDC and T8 En50155 of 230 VAC. In this way the "normal" and "emergency" lines are obtained.
For the cabins, specific Round tubes have been developed to ensure the pilot's comfort, as well as to promote concentration at the controls of the Medellín subway.
In 2009, CAF signed a contract for the supply of 12 trains for the Medellín Metro (Colombia). These are metro units each consisting of 3 cars (2 motor cars and 1 trailer car) which can operate in single and double composition. The trains were delivered to the customer between 2011 and 2012.
In 2020, Biosphere Flux worked with the company to refurbish the lighting.
Pau Moreno Serrano
Managing Director Biosphere Flux