NIR Class 3000 / CAF UK NOTHERN IRELAND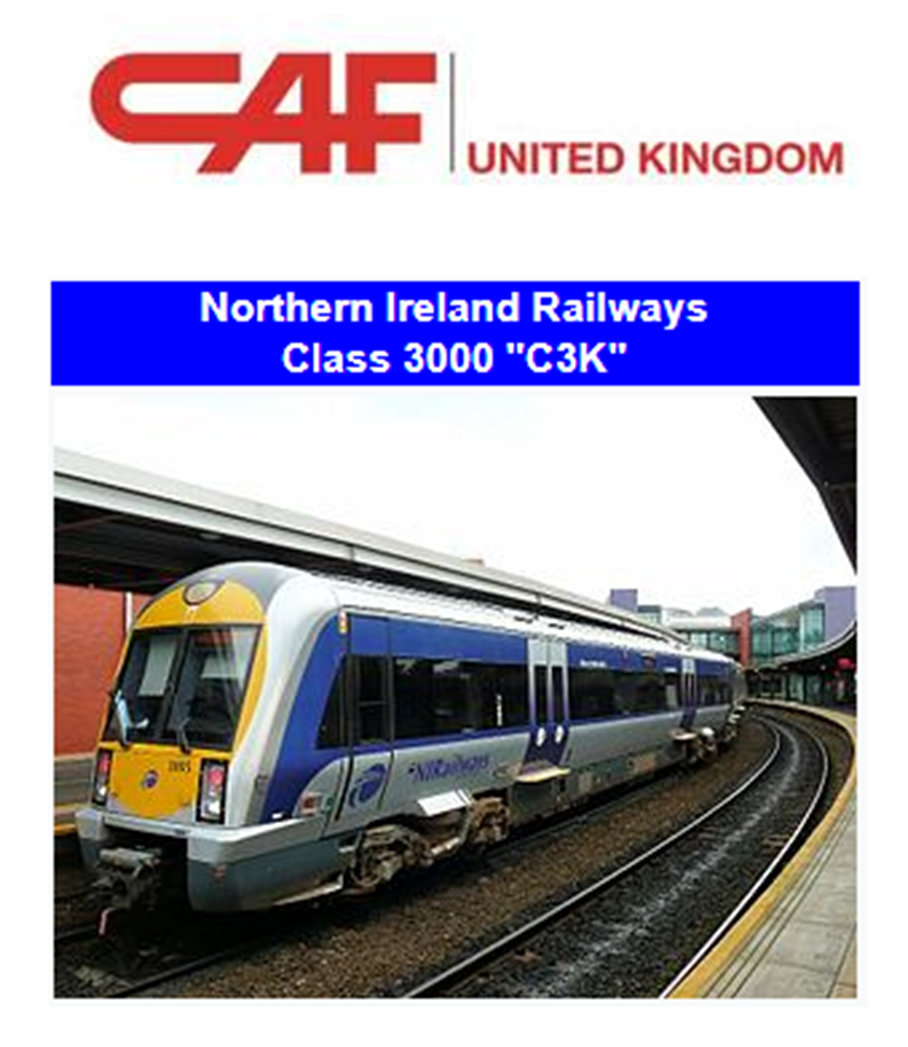 The Class 3000 (C3K class) is a class of diesel multiple unit in service with NI Railways.
Biosphere Flux is proud to collaborate with CAF UK in Northern Ireland.
Specific 2G7 tubes have been developed for the project under the en50155, en45545 and en50121 standards.
The post images