The AVE between Mecca and Medina begins to roll in tests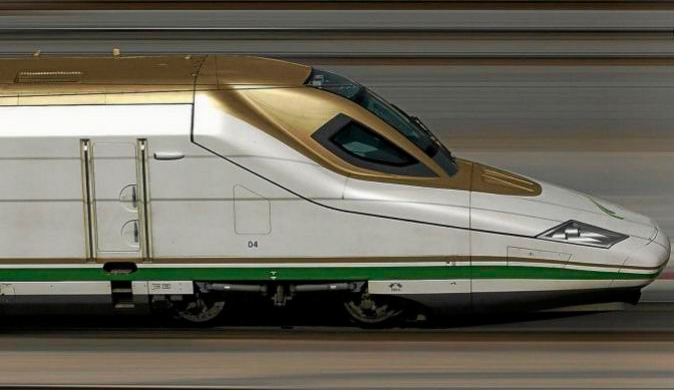 The Talgo 350 (AVE) that will cover the high-speed line between Mecca and Medina (Saudi Arabia), known as "the duck", has started to roll in tests in the KAEC (King Abdullah Economic City) area, where projects a large economic center, sources from the consortium in charge of the project explained.
Although these first field trips were scheduled for last month, they could not finally be carried out due to the lack of electrical voltage in the catenary.
The problem of the electrical supply, which stopped the first tests that should have been carried out in June, was resolved last week, which has made it possible to carry out the static checks and to start the moving tests yesterday. The trial period can last around three months.
The high-speed line between Medina and Mecca, 440 kilometers long, will have five stations: Mecca, Medina, KAEC, Jeddah and KAIA. The tests that began yesterday are being carried out in the KAEC area, which Saudi Arabia intends to turn into a great economic and leisure center.
The consortium developing this project, called Al Shoula, includes the Spanish companies Renfe, Adif, Talgo, Indra, Cobra (ACS group), OHL, Copasa, Dimetronic, Inabensa, Imathia, Consulstrans and Ineco, as well as the Saudi companies Al Shoula and Al Rosan.
The contract, signed at the beginning of 2012 and valued at 6,737 million euros, foresees the delivery of the work at the end of 2016 and also covers the operation and maintenance of the line for a period of twelve years with an option for extension.
The project includes the design and construction of the superstructure and rail systems, and the supply of 36 high-speed trains designed to reach speeds of up to 300 kilometers per hour, although there is an option to purchase an additional 20 trains.
SOURCE: WWW.BIOSPHEREFLUX.NET