Privacy Screen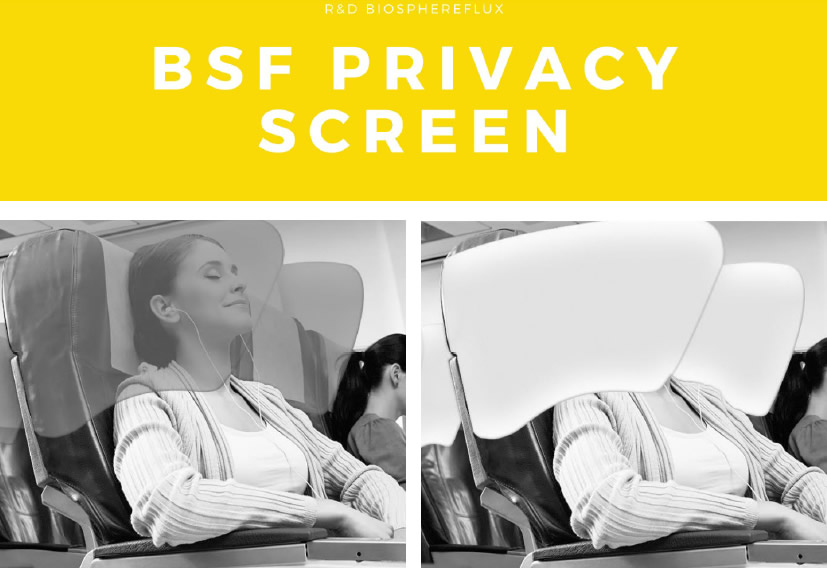 ONE CLICK MAKES YOUR WORK CONFIDENTIAL
Privacy has become essential in passenger transportation, lncreasingly, public transport journeys are used to continue our workday and a lot of information is exposed to the eyes of other passengers, among passwords, emails and projects that may contain confidential or classified information.
At Biosphere Flux we have developed a solution, which can be activated like the rest of our readinglights, through a click of our switch, but which offers the possibility of to be working without having to worry about our privacy.
And if you do not want to activate it, it does not obstruct your vision and lets light through, so that passenger comfort is always the most optimal.
MAIN FEATURES
Focused on respecting the environment and saving energy.
Light transm ission in both modes transparent and opal.
Blocks 99% of UVB rays. thus protecting skin and railway materials.
Block unwanted views and viewers.
Easy to install, operate and maintain.
Customizable size and shape.
Response Time: On Time: < 10 ms
Power consumption: ≤ 5W / m²
The product images